Find a Room
When you want to be our guest?
Aykut Palas Otel İskenderun
Our hotel was founded in 1964 by the late MUSTAFA HİKMET AYKUT. In 2003, the 21st term HATAY member of parliament has been rebuilt by HAKKI OĞUZ AYKUT and we are proud to be with you as a third generation and we are proud to be with you. AYKUT PALAS OTEL is a 2-star tourist hotel. Our hotel has a capacity of 88 rooms with 45 rooms. Our hotel is a very central point of transportation. It is 900 meters from the intercity bus terminal and 200 meters from Iskenderun beach. Organize is 10 minutes from the industrial zone.Our hotel has unlimited WiFi, telephone service, 24 hours hot water, comfortable air conditioned rooms and room service. We are on the way with the slogan "Your home in Iskenderun" Our vision is a güle...
More..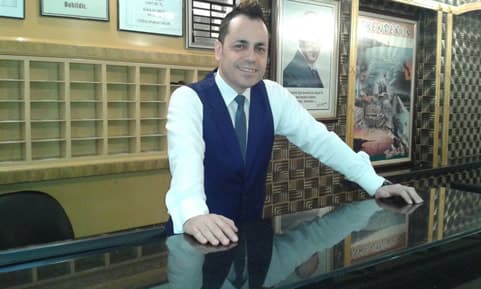 Services
We proudly host some international events